Launching German Silver Thread Chokers
30 Jul

Posted By
2 Comment(s)
1935 View(s)
Our new line of threaded german silver chokers is already a hot-seller!
Available in multiple style variations these gorgeous chokers have a high-quality black knotted thread along the circumference with mini-pendants all along the periphery.

Highlights your neckline for a super-classy look and goes well with everyday wear as well as ethnic wear.
Spoilt for choice? You bet!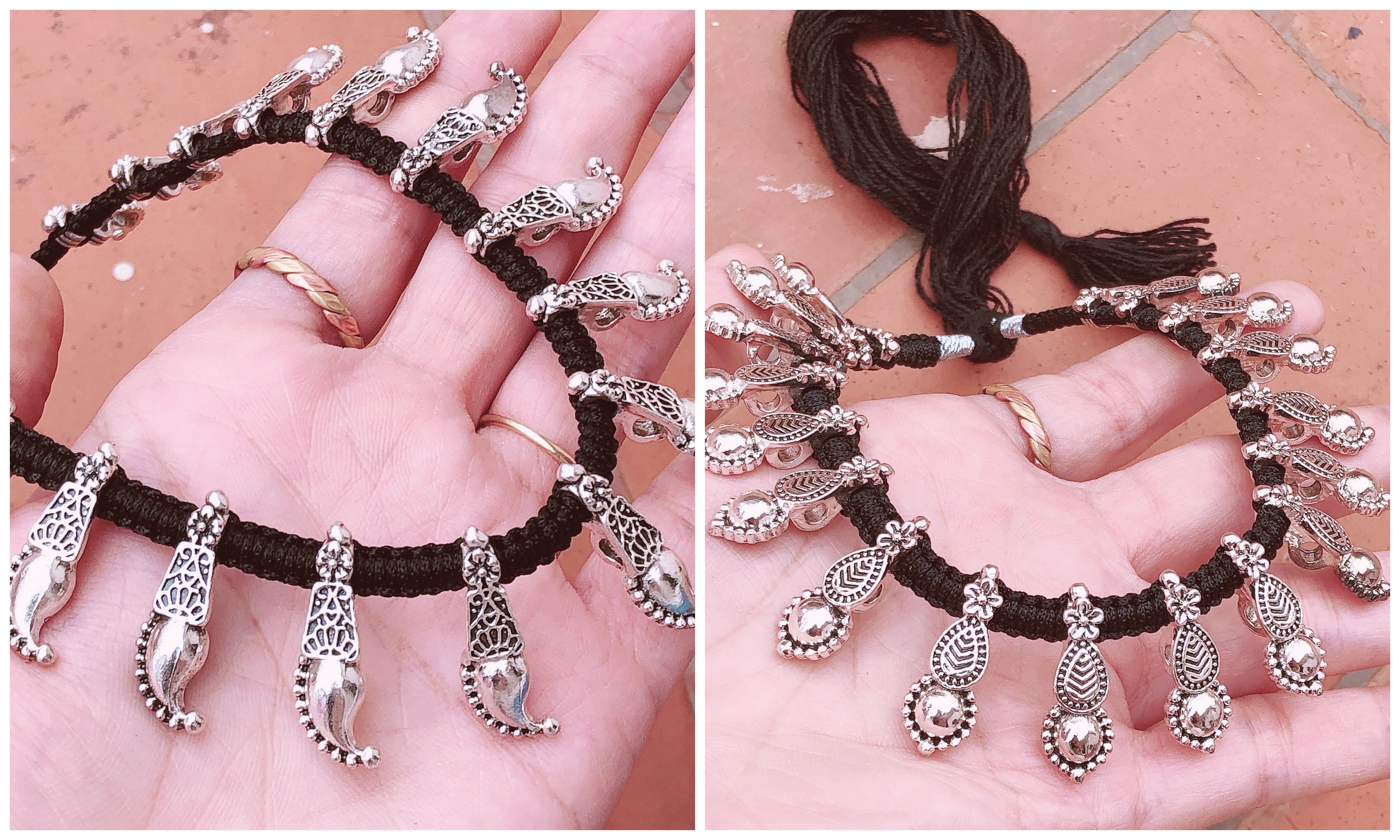 Finally, our favorite of the lot...this Ganesh-pendant mango-design is a MUST HAVE!
Team Just Jhumka