LOOT BAG
28 Jul
Posted By
0 Comment(s)
3088 View(s)
Trending
LOOT BAG
Our Everyday Deal Loot Crate
Our design team recently curated this new batch of gold oxidized and silver oxidized enamel jhumkas and it's become an instant fan favorite! These jhumkas have a lovely enamel-embroidered gold or silver jhumka at the bottom that is attached to a flower-shaped stud at the top. The top-stud has a lovely and colorful filling of high-quality enamel.
Every Day A New Offer New Deal hopping is going to be a lot more FUN at Just Jhumka with our new concept inline.
We are introducing every day offers on our selected products or categories for all our Just Jhumka customers.
Everyday offers include
FLAT 50 % OFF

FREE SHIPPING

No Minimum Criteria for COD

Combo Deals

Buy 1 Get 1 Free

And So On
Here is the direct link to the category:
https://www.justjhumka.com/index.php?route=product/category&path=300&limit=100

For example, today's deal is FLAT 50% OFF on our most popular designs
There is a new category called "LOOT BAG" on our website using which all the products under the deal can be viewed and purchased.
Here is the currently running offer on a couple of our products: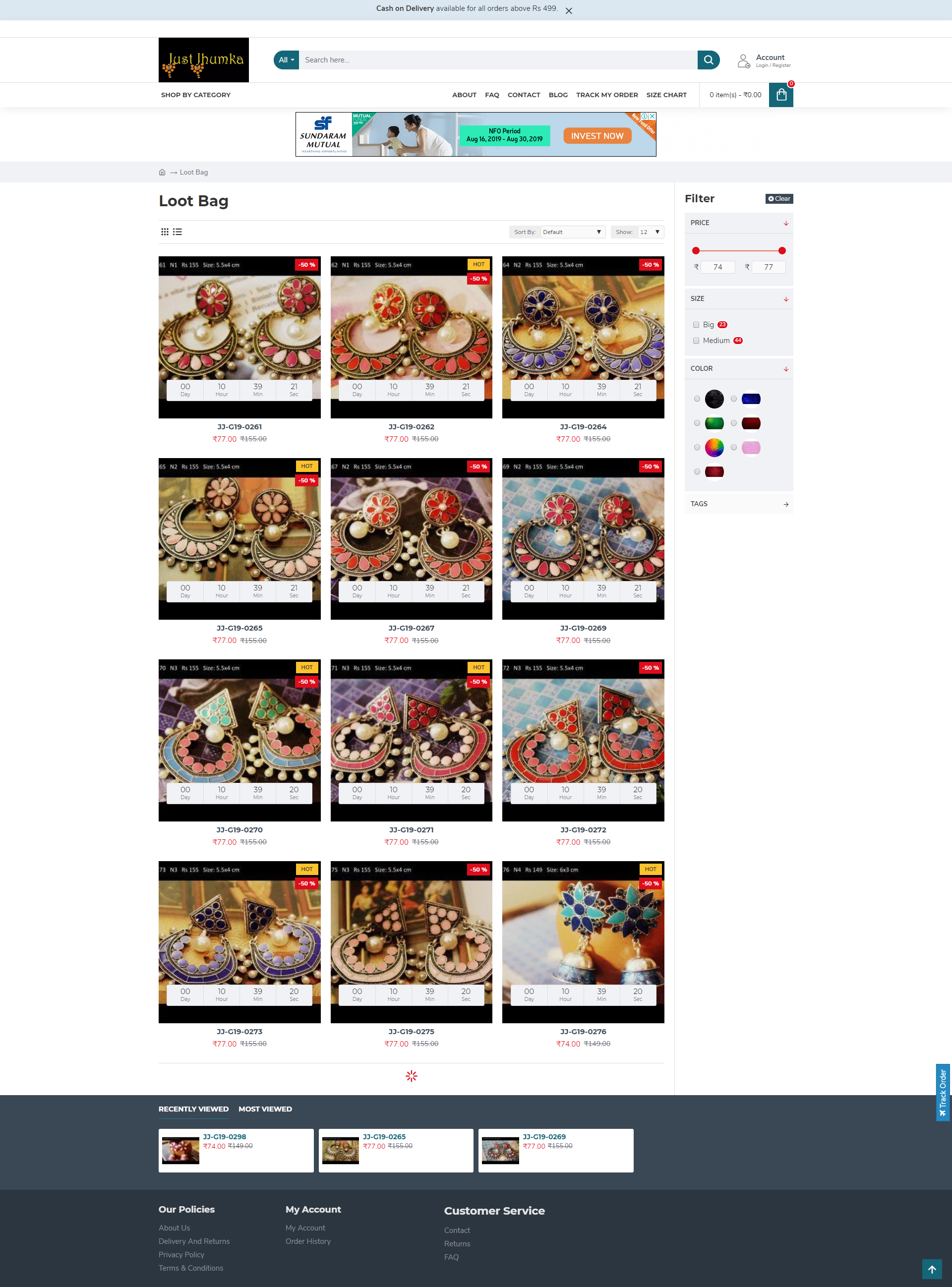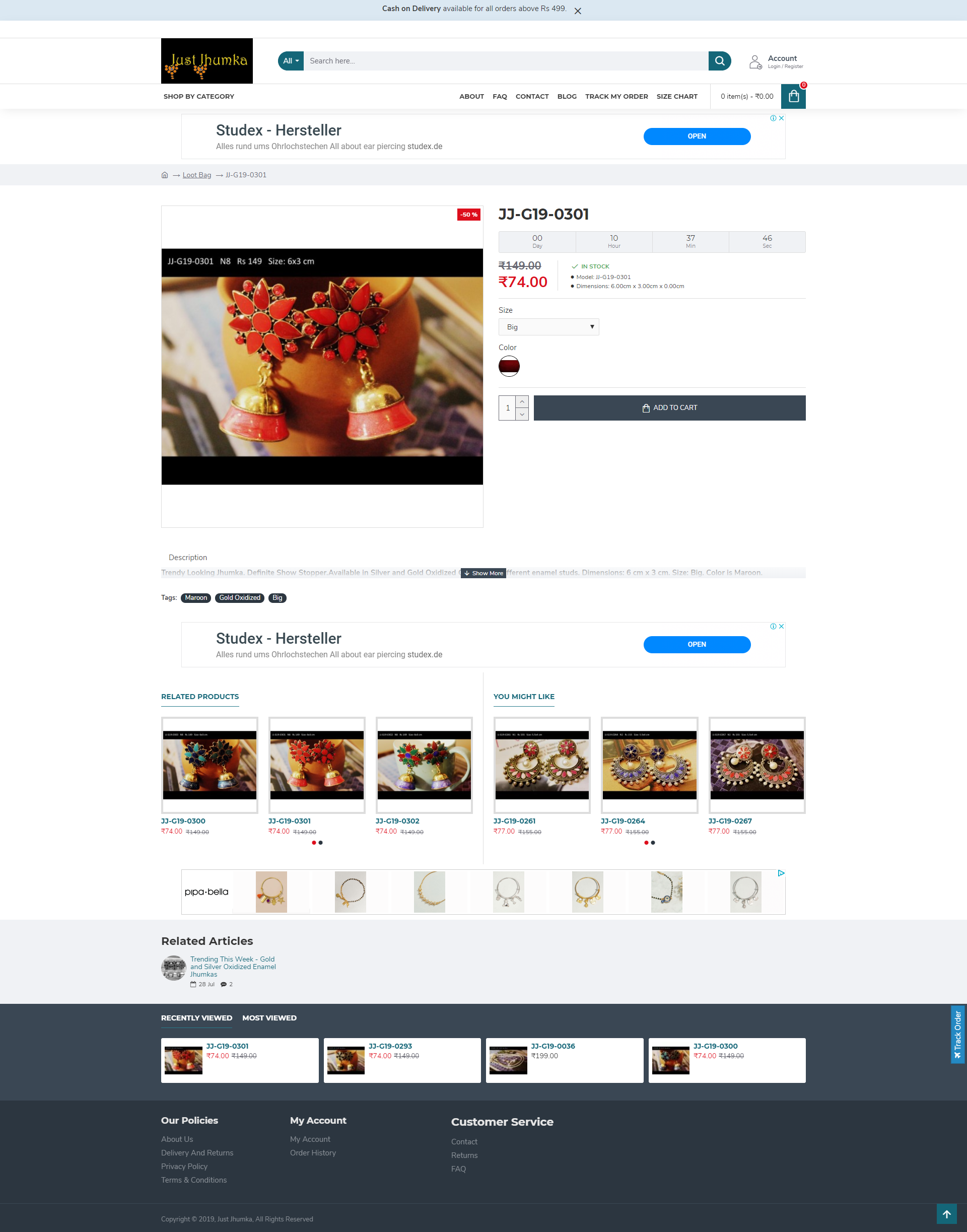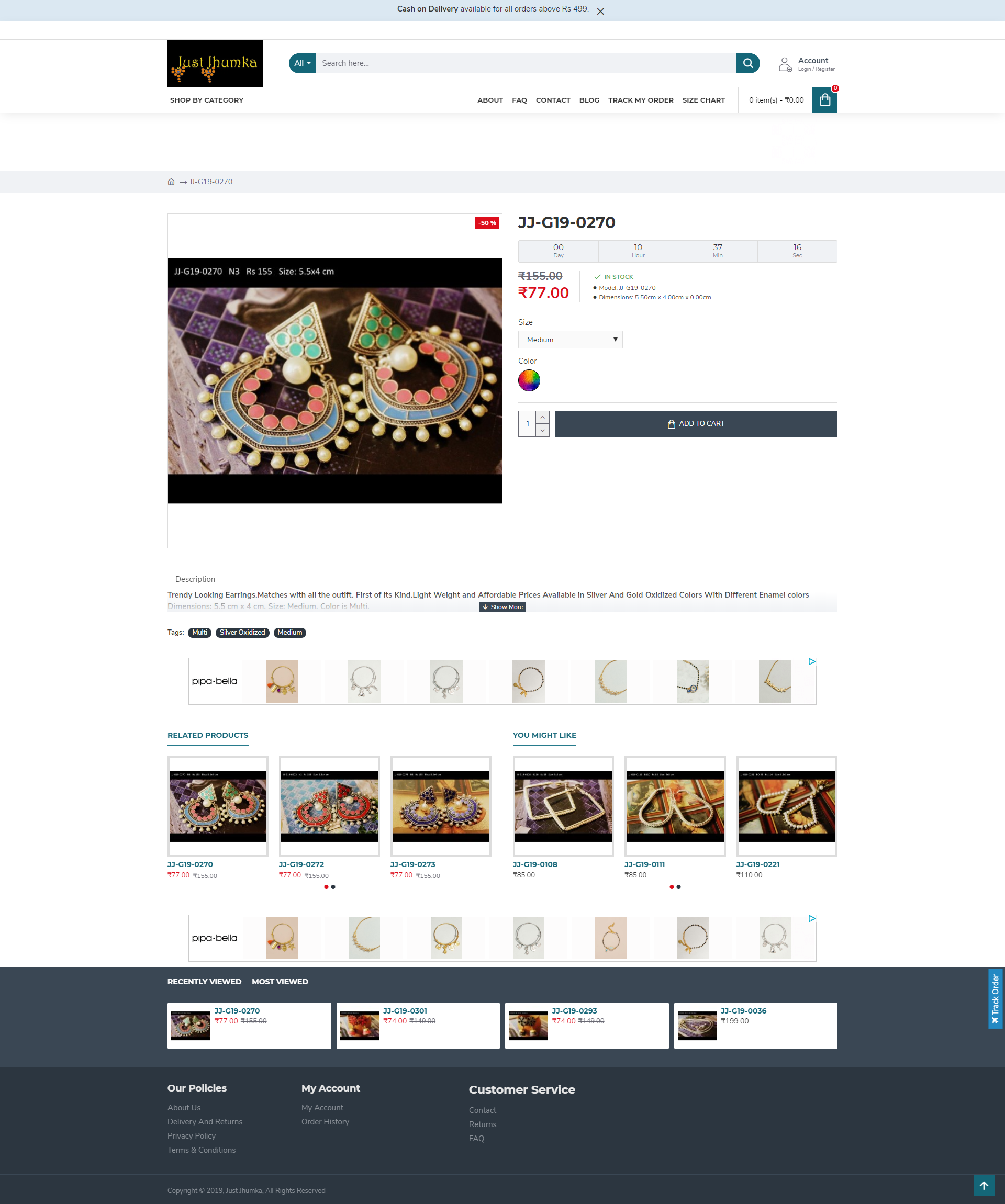 Stay tuned for more such lookbooks!
Team Just Jhumka